Common space where people gather
The place like an alley where children can play
A variety of common spaces can be realized by the special form, zigzag. The space full of light and wind sometimes become the best playground for children, and sometimes the place for housewives' gossip of neighborhood.

「Town」which makes you aware of living with one another. "X" HORON is the construction method that is seeking for an ideal multiple dwelling house.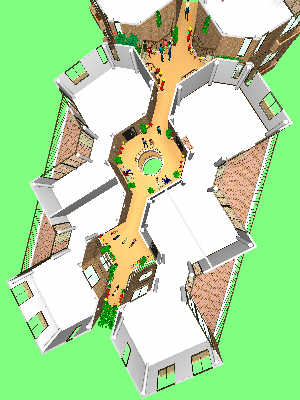 Open ceiling with top light
We can notice that the space on which windows are facing is town.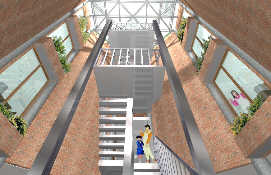 Common space where people gather
It functions as a place for communication.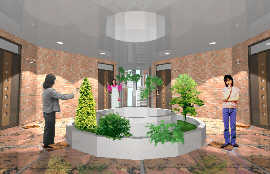 ARCHITECT OFFICE WRIGHT
Manager: Etsuji Shoji
Address: Karuizawa-cho 15-1, Ikoma City, Nara Prefecture, JAPAN ZIP 630-2065
Phone: +81.743.75.6350 Fax: +81.743.75.6350
E-mail: